In this issue:
Pakistan reaches an additional 13 million children with TCV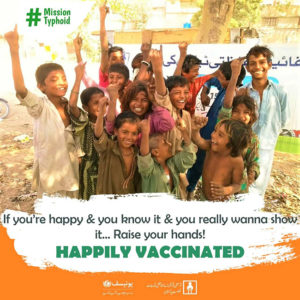 During the first two weeks of February, more than 13 million children were vaccinated in 12 districts of Punjab province and Islamabad. The campaign, the first of two that will take place in Punjab, reached children between 9 months and 15 years of age. This campaign marked a major milestone for typhoid conjugate vaccine (TCV) introduction in Pakistan, bringing the total number of children vaccinated with TCV to more than 20 million.
Pakistan has one of the highest rates of typhoid globally, compounded by increasing numbers of extensively drug-resistant (XDR) typhoid. The urgent need to protect children from contracting XDR typhoid meant that the Punjab campaign was planned and carried out amid the COVID-19 pandemic, a testament to the determination and dedication of the Federal and provincial partners. The campaign plans were re-envisioned and reworked to keep vaccination teams, as well as children and their families, safe from COVID-19. Activities were meticulously planned from the Federal to the community level to ensure the safety of everyone involved.
The next phase of the Punjab campaign, reaching the remaining 24 districts, is slated for May 2021.
Call for collaborators: Global Typhoid Genomics Consortium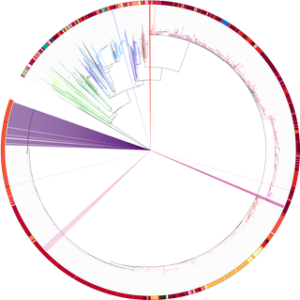 It has been twenty years since the first Salmonella Typhi (S. Typhi) genome was sequenced. Collaborators from the University of Cambridge, London School of Hygiene and Tropical Medicine, and Monash University have joined forces with the global typhoid community to form a consortium to identify and collect genomic data to monitor drug resistance and inform public health actions. We aim to involve every group that has sequenced an S. Typhi genome in a collective effort to translate the data for maximal public health impact. Contributors will be members the consortium and retain full control over their data.
Consortium activities include: 1) coordination and sharing of typhoid genomic data, 2) publication of an updated global snapshot of typhoid genome diversity and antimicrobial resistance (AMR), 3) data analysis using Pathogenwatch and visualization using TyphiNET, 4) AMR prediction using typhoid genomic data, and 5) creation of a multidisciplinary steering committee to oversee consortium activities.
For more information and to get involved, please visit our webpage or email us. We will host a webinar on May 12th at 14:00 GMT. Registration is now open!
Mark your calendars! The 2021 International Conference on Typhoid and Other Invasive Salmonelloses
The Coalition against Typhoid is delighted to announce the 2021 International Conference on Typhoid and Other Invasive Salmonelloses is scheduled for December 6 – 8, 2021. Despite the incredible difficulties of the last year, the recent TCV introduction campaigns and continuous stream of new published data also remind us of our collective resilience, ingenuity, and commitment to the fight to take on typhoid! This year's conference will be an important moment for the global typhoid community to reconvene, reflect on progress, and chart a new path forward for the prevention and control of typhoid, paratyphoid, and invasive nontyphoidal Salmonella disease amidst COVID-19.
The 2021 International Conference will be held as a hybrid event, with opportunities to attend virtually as well as in-person in Cape Town, South Africa, as allowable under local COVID-19 guidelines. More information about conference registration, abstract and symposia submissions, and sponsorship opportunities will be available on the Take on Typhoid website in the coming months. In the meantime, please reach out to CaT@Sabin.org with any questions.
Outbreak reports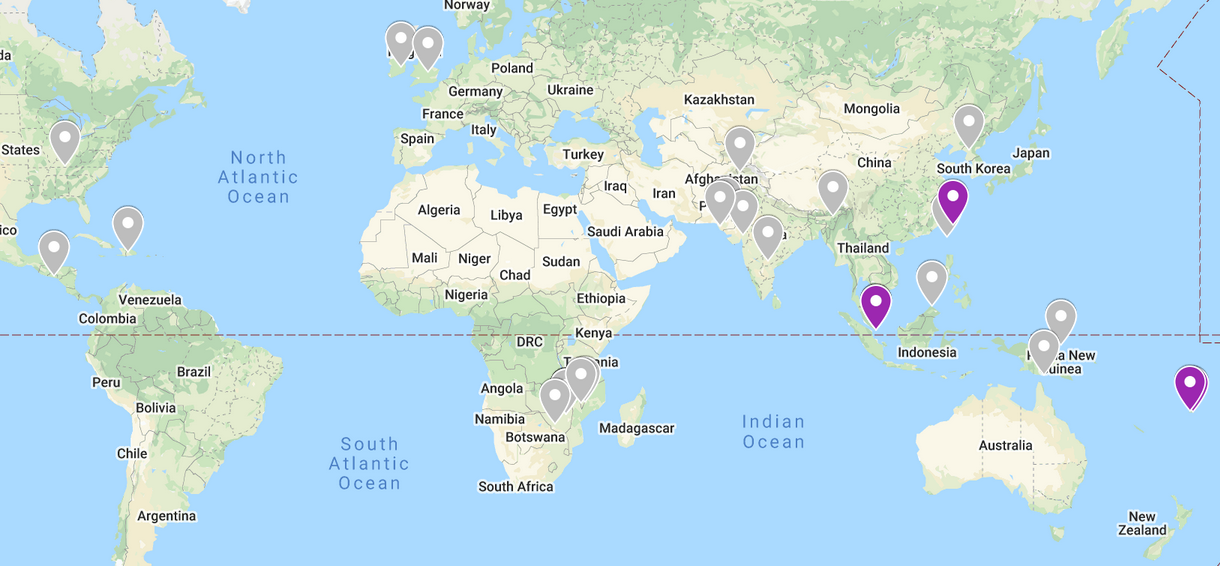 Following cyclone Harold's path of destruction through the Pacific in April 2020, Fiji reported cases of typhoid that have spread into clusters throughout the islands. The Ministry of Health reported 10 cases on the island of Vanua Levu in January. The Centers for Disease Control in Taiwan announced the country's first locally acquired case of typhoid this year and is investigating the source of infection. Officials in Singapore investigated two cases potentially linked to a food outlet, highlighting the importance of increased collaboration between food safety agencies and World Health Organization food safety initiatives in the Western Pacific region.