The year 2020 was going to be the year of immunizations in Samoa.
A mass measles vaccination campaign halted the deadly 2019 measles crisis that shook the small island nation of Samoa to its core. Shortly thereafter, in early 2020, the Government of Samoa doubled down on its commitment to protect its citizens through increased funding and new legislation mandating immunizations for all infants and school-aged children.
At the same time, the Samoa Typhoid Fever Control Program (STFCP) led by Leausa Dr. Take Naseri of the Samoa Ministry of Health (MoH) with Dr. Myron M. Levine of the University of Maryland School of Medicine's Center for Vaccine Development and Global Health, was preparing to initiate mass vaccinations of Typbar TCV® typhoid conjugate vaccine (Bharat Biotech) during World Immunization Week, April 2020. In addition to TCV, Samoa's Expanded Programme on Immunization (EPI) was working closely with the World Health Organization and UNICEF to expand coverage of pentavalent vaccine (diphtheria, pertussis, tetanus, hepatitis B, and Hib); measles, mumps, rubella (MMR) vaccine; and introduce two new vaccines, rotavirus and human papillomavirus.
On March 20, 2020, in response to the threat of the COVID-19 pandemic, the Government of Samoa declared a State of Emergency to try and protect Samoa from COVID-19. Schools were shuttered, gatherings banned, ferries docked, and most importantly, the borders were sealed. During the ensuing months, with no importation of COVID-19, internal restrictions were gradually eased, but strict border closures are ongoing. Only occasional government-approved repatriation flights are permitted to land and passengers are quarantined for 14 days.
These drastic measures effectively preserved this island nation from the potential throes of a COVID-19 medical crisis. Samoa proudly reports zero indigenous cases of COVID-19 and is one of the few countries in the entire world that has not experienced an outbreak. These isolating restrictions created a "safe bubble" in which the Samoan people and their leaders could revisit their 2020 immunization goals, and they are doing exactly that. The first shipment of COVID-19 vaccines arrived in April 2021. Of late, COVID-19 immunizations have been rising steadily across the country.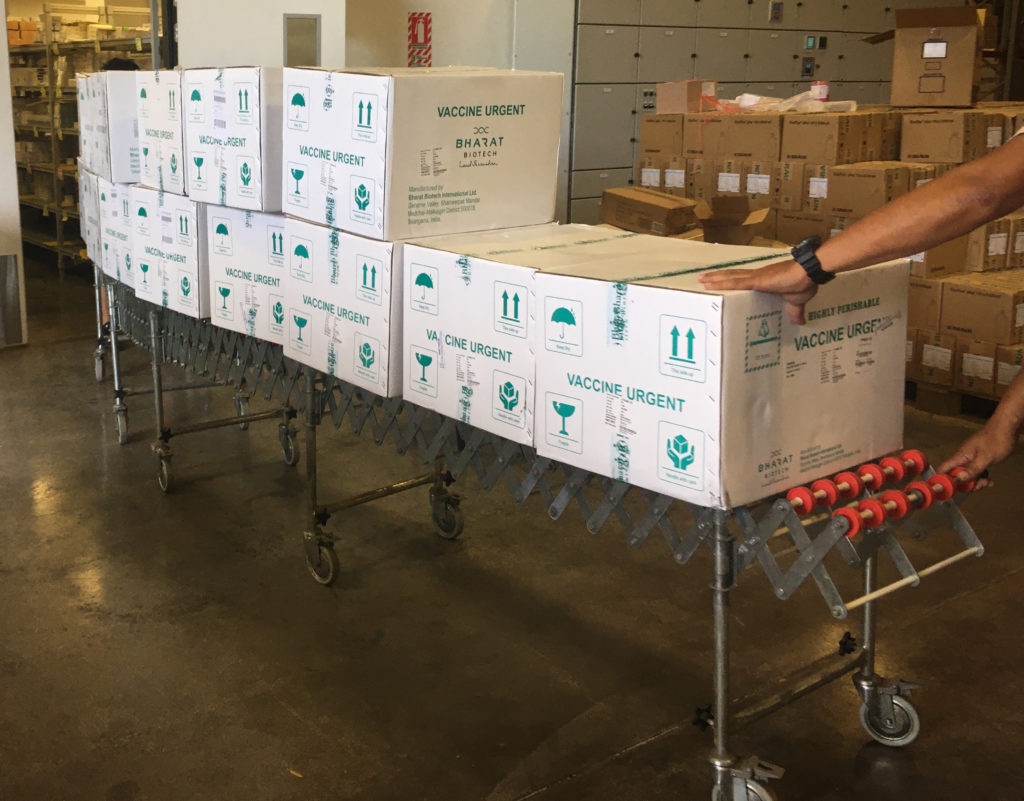 August 17, 2021 marks a monumental day in Samoa as the first day of the STFCP "Attack Phase" that includes a mass vaccination campaign of a single dose of TCV to all Samoans aged 1-45 years.* This day is also significant as Samoa became the first country not supported by Gavi, the Vaccine Alliance to introduce TCV into their EPI, providing this life-saving vaccine to Samoan children.
The pathway to achieve this great milestone was years in the making. Three years of strengthened microbiological laboratory capacity and typhoid surveillance for all acute cases and suspect asymptomatic carriers of typhoid fever (the "Preparatory Phase," managed by MoH Principals Siaosi Tupua and Susana Nimarota-Brown) produced a clear picture of the burden of disease by person, place, and time.
Ten teams organized and led by the MoH EPI coordinator, Teuila Pati, and the Deputy Director of Public Health of the MoH, Tagaloa Dr. Robert Thomsen, began the campaign at schools in Apia, an urban center with the highest burden of disease. School-aged children with parental approval can receive a single dose of TCV and age-eligible family members are invited to come in for their shot. The campaign will then expand to all eligible adults and shift towards the Northwest Upolu region where there is a very high burden of disease. Next will be Savaii and the rest of Upolu, where outbreaks are intermittent but still substantial.
TCV is a safe, well-tolerated, and highly effective single-dose vaccine that has been demonstrated in Pakistan, Nepal, Bangladesh, India, Malawi, Liberia, and Zimbabwe. Notable challenges must be overcome to reach the isolated villages and homesteads in the rural areas of Samoa. The Samoan EPI and MoH are committed to taking the necessary steps to ensure the targeted population is vaccinated. If a high level of vaccination coverage with TCV can be achieved, this intervention could dramatically alter the Samoan population's susceptibility to typhoid fever, resulting in a decline in acute typhoid cases.
Such a decline will pave the way for the third and final "Consolidation Phase" of the STFCP. This phase will include a careful search for, and treatment of, all chronic carriers (the long-term reservoir of infection) and routine TCV immunization of children at 12 months of age alongside MMR for at least the next decade.
In the words of Dr. Levine and Dr. Naseri, the architects of the STFCP, "We are looking forward to, and working towards, a sunset on typhoid fever in Samoa."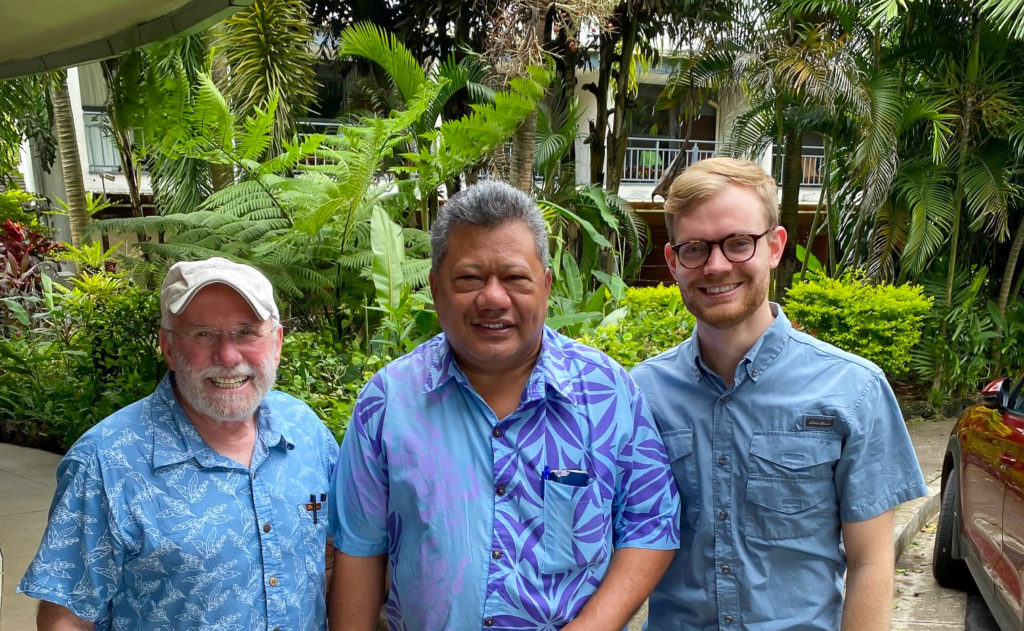 *Samoa did not receive funding from Gavi, the Vaccine Alliance for TCV introduction; therefore, there are no age restrictions or limitations to only introduce TCV into routine immunization schedules.