Note: This post originally appeared on the Gavi VaccinesWork website.
Typhoid season in Humla, a remote district deep in the Nepalese Himalayas, is fast approaching. However, Surbir Shahi, a health assistant, is not as worried as he has been in previous years. This time around, he is busy coordinating the distribution of typhoid vaccines.
Typhoid vaccines reached Simikot, the headquarters of Humla district, on 10 April, three days after the Nepalese government launched a nationwide vaccination campaign against typhoid.
"With the universality of the typhoid vaccine and the proper sanitation practices that are being promoted at the same time, anti-microbial resistance of typhoid can be tackled. Typhoid will, hopefully, not be a major public health issue in a few years."
"The vaccines arrived by plane. Distribution across the district has already started. They must have reached most of the places by now," Shahi confirms.
The vaccines are part of a major nationwide typhoid conjugate vaccine (TCV) campaign, launched by the government on 7 April. Supported by Gavi, WHO, UNICEF and other partners, the campaign aims to reach 7.5 million children aged between 15 months and 15 years by 1 May.
TCV will also be introduced into the country's routine immunisation programme, meaning every child born in the country will have access to this safe and effective vaccine.
It could be a lifesaver: with at least 82,449 typhoid cases and 919 deaths in 2019, Nepal has one of the world's largest typhoid burdens. The challenge now is rolling the vaccines out to the more than 50,000 vaccination sites established across this complex, mountainous country.
With the lack of a proper road network, Shahi says that it often takes days to carry the vaccines from the headquarters to different parts of the district.
"It takes three days to transport vaccines from Simikot to health posts at Limi and Tanjakot rural municipalities. Also, four health posts at Chankheli rural municipality are a two-day walk from the headquarters," he says.
In the school-centred vaccination campaign, a school needs to have at least 125 children in order to set up a vaccination booth. However, booths will be set up at any school in Humla with 50 students.
"This will be helpful particularly because some schools are very remote and the nearest school is at least a day away," Shahi adds.
The campaign was inaugurated by Prime Minister Sher Bahadur Deuba at Kathmandu's Durbar High School, the oldest school in the country. He said, "We were successful in combatting COVID-19 with the help of a vaccination campaign. As the typhoid vaccination campaign has been launched, I hope we will overcome the typhoid problem too."
Government officials are also hopeful. Sagar Dahal, Chief of Child Health and Immunisation Service Section in the Family Welfare division of the Ministry of Health and Population is optimistic that the distribution of vaccines will not be a challenge.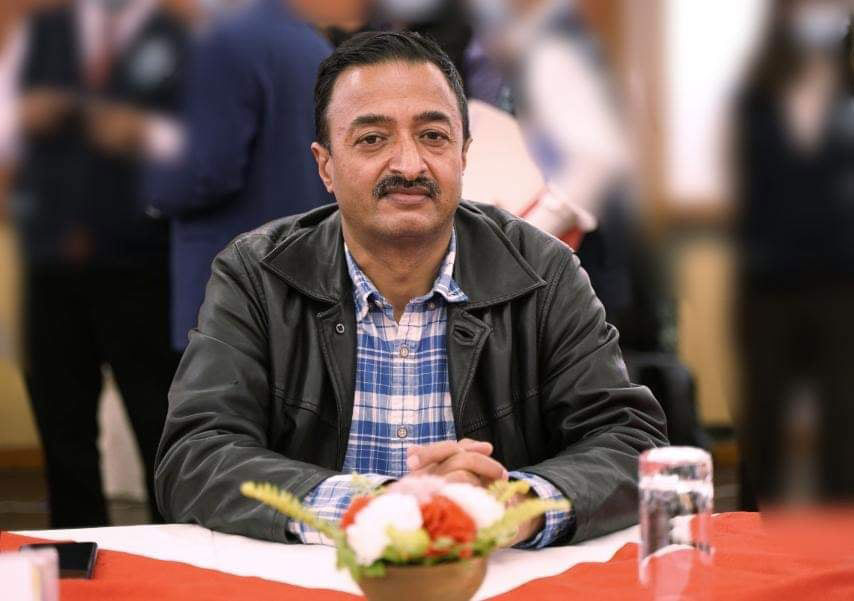 "Mechanisms for distribution of vaccines are already in place. The distribution of vaccines from central to local level has been systematised, including provision of storage facilities," Dahal says. "We already have more than 16,000 routine vaccination camps operating across the country every month."
Dahal adds that the new campaign will also facilitate the collection of information on other routine vaccines.
"Children below three and their caretakers will be asked about the routine vaccination status of the children. The data will be used in the distribution of routine vaccines even after the end of TCV campaign," he explains. He goes on to say, "Sixty percent prevalence of typhoid is found in children below 15. The mortality rate is in the same range for the age group. The campaign combined with the TCV's inclusion in routine vaccination will transform that age group into a protected cohort."
"With the universality of the typhoid vaccine and the proper sanitation practices that are being promoted at the same time, anti-microbial resistance of typhoid can be tackled. Typhoid will, hopefully, not be a major public health issue in a few years," he adds.
In Nepal, access to the typhoid vaccine is not just a challenge for those in rural places like Humla, but also for children from low-income households across the country.
"Students who attend community schools across the country are from families that cannot afford vaccines. The typhoid vaccine costs 3,500 to 4,000 Nepali rupees (around US $3). The government has done a remarkable job by launching this campaign," says Sakuntala Adhikari, the in-charge of Futung health post at Tarakeshwar municipality, Kathmandu.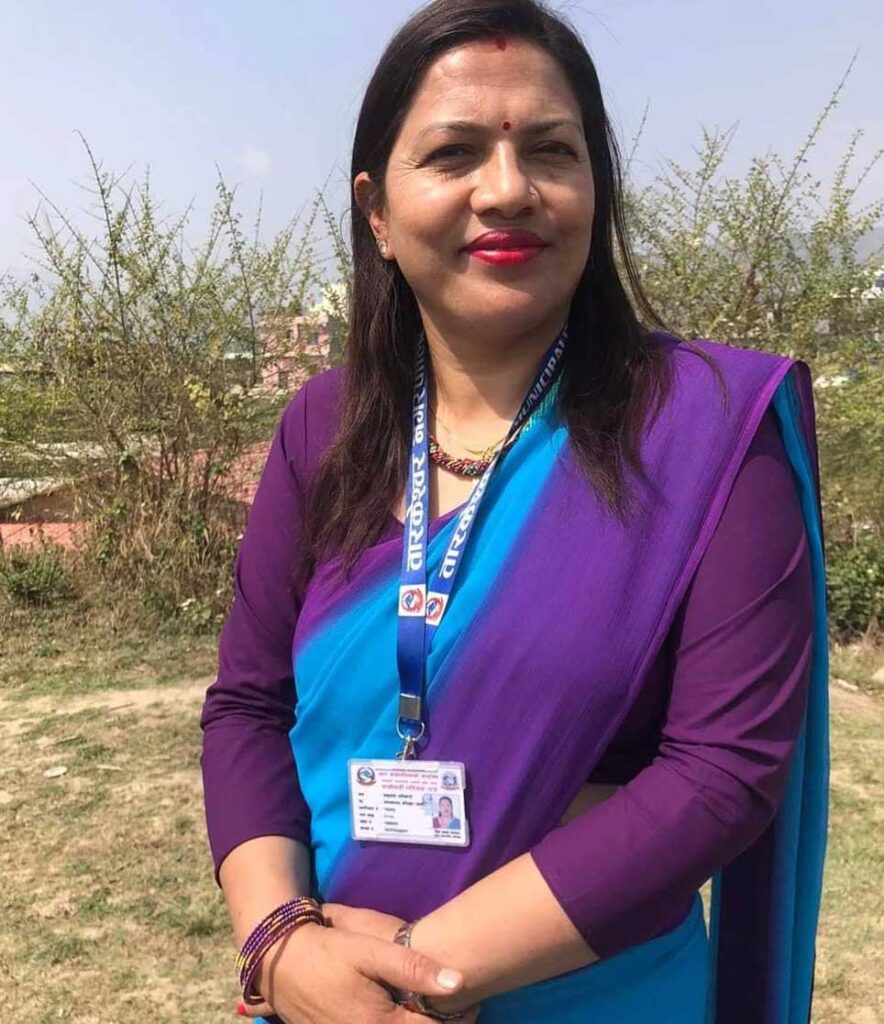 Bimala Mote, a 15-year-old community school student from Futung, Tarakeshwar municipality-9, Kathmandu, is one such student. She received her typhoid vaccine on 12 March.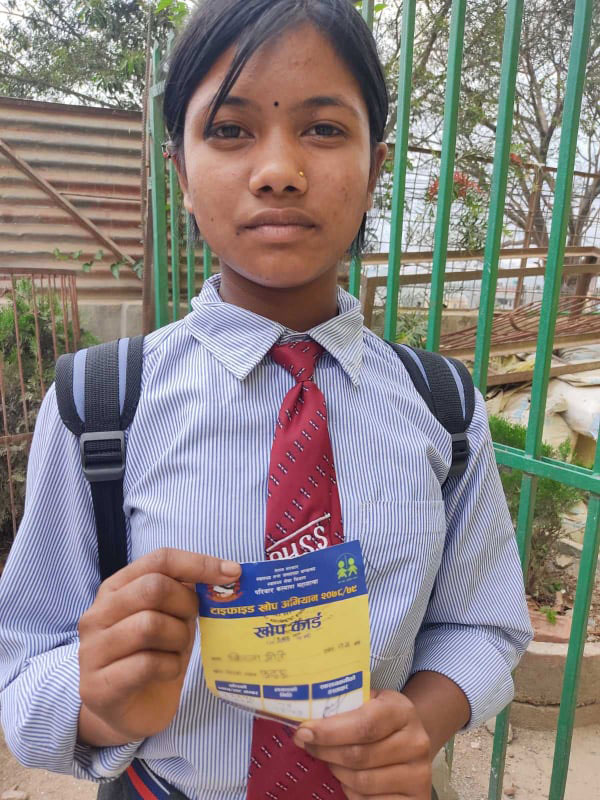 "Free provision of typhoid vaccines helps students from low-income backgrounds like me. I am hopeful that I will not be infected with typhoid ever. I am thankful to everyone who is involved in this," she shares.
Adhikari adds that most staff from her health post are now deployed in the campaign. A day after the campaign was launched, on 8 April, her proactive team vaccinated 365 school children.
"Typhoid is a water-borne disease, and Nepal has a drinking water problem. People are still not aware about the importance of clean drinking water. In such a situation, this campaign will play a great role in tackling the disease," she says.