Typhoid is an enteric fever that does not typically receive a lot of attention. Despite nearly 11 million cases and more than 116,000 deaths from typhoid in 2017, the burden sits squarely in low-and middle-income countries, and it is often seen as a disease of the past in more developed countries with improved water and sanitation infrastructure.
The Typhoid Vaccine Acceleration Consortium (TyVAC), however, thinks about typhoid every day. We think about how to raise awareness, prioritize typhoid, and convince global and national decision-makers that typhoid is a disease that needs focused attention and resources. We are conducting studies in four countries to build evidence of the effectiveness of a new typhoid conjugate vaccine (TCV) in protecting children and adolescents from typhoid.
During the last 18 months, global policies have opened the door for countries to introduce TCV as part of their routine childhood immunization programmes. In late 2017, the World Health Organization (WHO) Strategic Advisory Group of Experts recommended routine vaccination with TCV for children as young as 6 months old in typhoid endemic countries. Subsequently, the WHO prequalified and recommended the vaccine, making it the first, and currently the only, typhoid vaccine available for children so young. Gavi, the Vaccine Alliance, has opened their funding window, committing to support countries that decide to introduce TCV.
The global environment shows strong support for the vaccine's safety and potential to curb typhoid burden in low- and middle-income countries. At this time, we know enough to recommend that countries make the decision to include TCV in routine childhood immunization schedules.
However, we also know that regional and national data will be requested by many countries and can inform local policies. The main objective of the TyVAC clinical studies is to demonstrate TCV impact in endemic settings: Nepal, Bangladesh, and Malawi. The design and methodology varies across each country's study but the end result will be the same―additional data about TCV immunogenicity, efficacy, and safety, as well as the related impact of vaccination on hospitalizations, antibiotic use, and other factors that influence the health of children, their families, and the health systems that work to serve them. In Burkina Faso, the study is responsive to the WHO request to evaluate the performance of the vaccine when co-administered with other routine childhood vaccines.
Nepal is a typhoid endemic country with one of the world's highest rates of disease. Here, TyVAC is running a double blind, individually randomized controlled study to assess the protective impact of TCV. The study has vaccinated and is following more than 20,000 children to gather data on how well the TCV prevents blood culture-confirmed cases of typhoid. The data from Nepal will further enhance what we know about the impact of TCV on an individual level in an endemic country so that policy decisions can be made about how best to prevent and control typhoid.
Bangladesh, another country with endemic typhoid, also has one of the world's highest typhoid incidence rates. TyVAC is conducting a double-blind cluster randomized trial, where more than 50,000 children aged 9 months to less than 16 years old were vaccinated with either TCV or a control vaccine. The importance of this cluster-randomized trial is to gather data on the vaccine's impact in a geographic region of Dhaka, the capital city, to not only understand the impact on the vaccinated children, but also on their surrounding family and community who may not be vaccinated. This study should give us information about the total effect of vaccination on the whole population.
In Malawi, TyVAC is similarly conducting a double blinded, individually randomized controlled study vaccinating 28,000 children between 9 months and 12 years of age. The study in Malawi is the first designed for a country in sub-Saharan Africa, offering a new perspective on the impact of TCV. Just as in the Southeast Asian sites, the Malawi study is working to demonstrate the impact of TCV on disease in an endemic setting, including the vaccine's impact on hospitalizations, antibiotic use, incidence rates, and disease complications.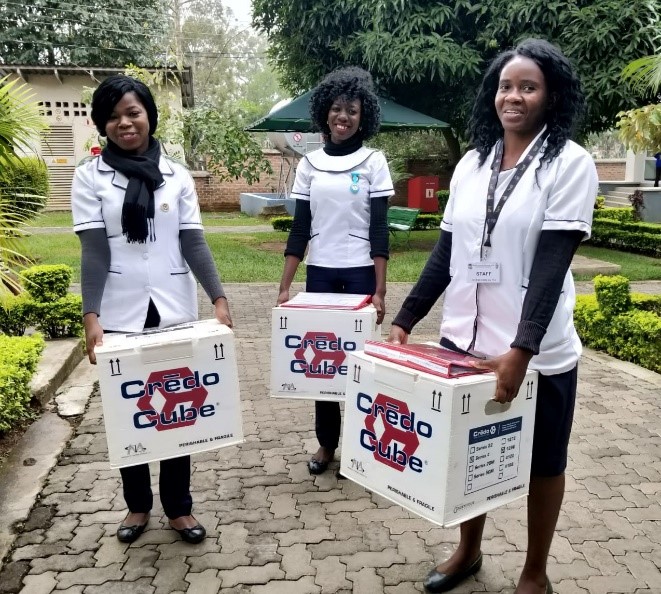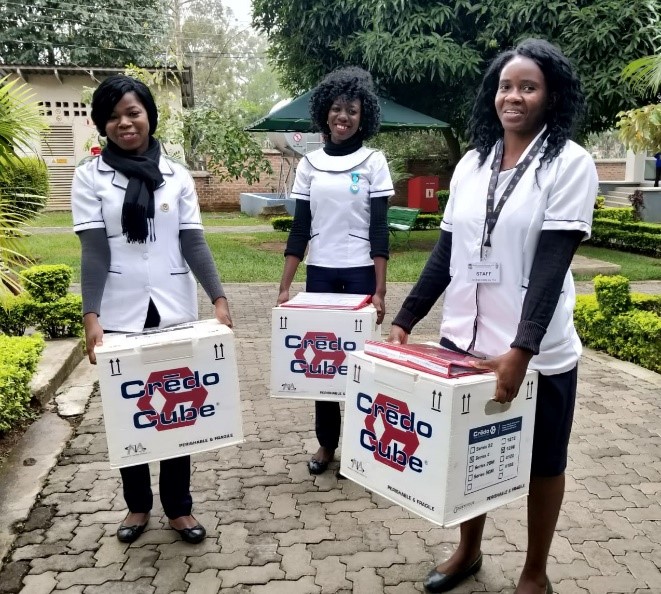 The study in Burkina Faso is slightly different from the others; here, TyVAC seeks to study the safety and immunogenicity of the TCV when it is co-administered with other vaccines already included in the routine Expanded Programme on Immunization schedule. The study will tell us more about immunogenicity with yellow fever, meningococcal A conjugate vaccine, and TCV. The study in Burkina Faso has vaccinated a smaller cohort, about 250 children, and data will be available by the end of the year.
Together, these sites will produce data that show the impact of TCV to protect children and reduce typhoid burden, which has significant implications for hospitals, health systems, and policymaking. While we confidently recommend that countries consider introducing TCV today, ongoing surveillance and data continue to inform us about burden, disease trends, and―importantly with typhoid―drug-resistant strains of the disease.
Data from these four TyVAC studies will help countries make strategic decisions about their own typhoid control policies and ensure that decisions about vaccine introduction continue to be informed by the most recent and relevant data we have available.
More information about the TyVAC studies, including preliminary results, will be presented during the 11th International Conference on Typhoid and Other Invasive Salmonelloses in Hanoi, Vietnam, at the end of the month. Follow us at @PreventTyphoid and #TakeonTyphoid to get the latest updates.
---