In this issue:
Typhoid conjugate vaccine is first to receive WHO prequalification
2018 is off to a great start with the announcement by the World Health Organization (WHO) on prequalification of Typbar TCV® in late December. Manufactured by Bharat Biotech in India, Typbar TCV is the first typhoid conjugate vaccine (TCV) to be prequalified by WHO. Prequalification signifies that the vaccine meets high quality, efficacy, and safety standards. It also allows the vaccine to be purchased by United Nations agencies including UNICEF and Gavi, the Vaccine Alliance for use in low- and middle-income countries, a critical component to expanding access to the vaccine in areas with the highest burden who may otherwise be unable to finance the use of the vaccine on their own. TCVs have the potential to be game-changers in the fight against typhoid, and prequalification of Typbar TCV brings these vaccines one step closer to being used in countries that need them the most.
Looking back on a year of progress
Last year was a significant year for the typhoid community as several research and advocacy efforts yielded great results. In September, a team at the University of Oxford published groundbreaking research using a challenge model among healthy British adults that showed TCVs are 87 percent effective. The publication of this study, along with other vital typhoid research, contributed to the WHO Strategic Advisory Group of Experts (SAGE) on Immunization's recommendation for TCVs to be introduced in endemic countries to all children over six months of age, as well as the approval of US$85 million in funding from Gavi. The pinnacle of an incredible year came in December with the WHO prequalification of Typbar TCV, an important step toward the introduction of the vaccine in low-income countries.
New partnerships and collaborations were essential to these exciting successes. With the Coalition against Typhoid and the Typhoid Vaccine Acceleration Consortium (TyVAC) joining forces at the 10th International Conference on Typhoid and Other Invasive Salmonelloses, partners around the world are coming together in new ways to support efforts to take on typhoid. In 2018, we are excited to work with the global community to reach the most vulnerable communities with early rollout of TCVs—and toward this, our work is just beginning.
Aga Khan University launches vaccination campaign to control drug-resistant typhoid outbreak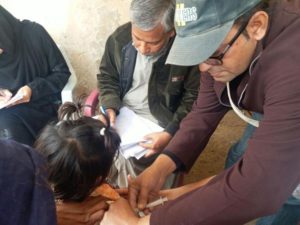 The first prequalified typhoid conjugate vaccine, Typbar TCV, is being used in a vaccination campaign launched this month by Aga Khan University (AKU) to control a ceftriaxone-resistant typhoid outbreak in Hyderabad, Pakistan. This is the first reported typhoid outbreak that is resistant to ceftriaxone, an antibiotic commonly used in many parts of the world as a standard treatment of typhoid. The vaccine campaign is an important and much-needed step to control this dangerous outbreak as there are currently no guidelines for the treatment of ceftriaxone-resistant typhoid.
The vaccination campaign will aim to reach children ranging from six months to five years of age after surveillance conducted by Dr. Farah Qamar and her team found that almost 75 percent of the cases of ceftriaxone-resistant typhoid occurred among children under five. Over the next four months, AKU, with support from both provincial and local government officials, expects to vaccinate 250,000 children in and around Hyderabad with Typbar TCV. Typbar TCV is the only typhoid vaccine to be approved for children under the age of two, expanding typhoid protection to infants as young as six months of age. This will be the first time this vaccine is used on a scale of this magnitude. AKU will be collecting data to assess the impact of Typbar TCV in an outbreak setting, and inform policy and control strategies for future outbreaks.
Typbar TCV impact studies begin
TyVAC is excited to be working with local and international partners to conduct vaccine impact studies in Nepal, Malawi, and Bangladesh using the newly WHO prequalified typhoid conjugate vaccine, Typbar TCV. On 20 November 2017, the first TyVAC clinical trial launched in Lalitpur, Nepal. The Malawi study is targeted to begin in early 2018 and Bangladesh is slated for mid-2018.
The goal of the trials is to assess the impact of Typbar TCV in endemic settings with a high typhoid burden and to provide additional safety and effectiveness data to inform country introduction plans. Sites were selected based on existing typhoid surveillance activities, population demographics, and epidemiology. Prior to trial commencement, TyVAC staff and partners conducted extensive training on topics including public engagement, enrollment, cold chain management, vaccine administration, informed consent, and data management.
Learn more about the trials on the TyVAC website.
Outbreak reports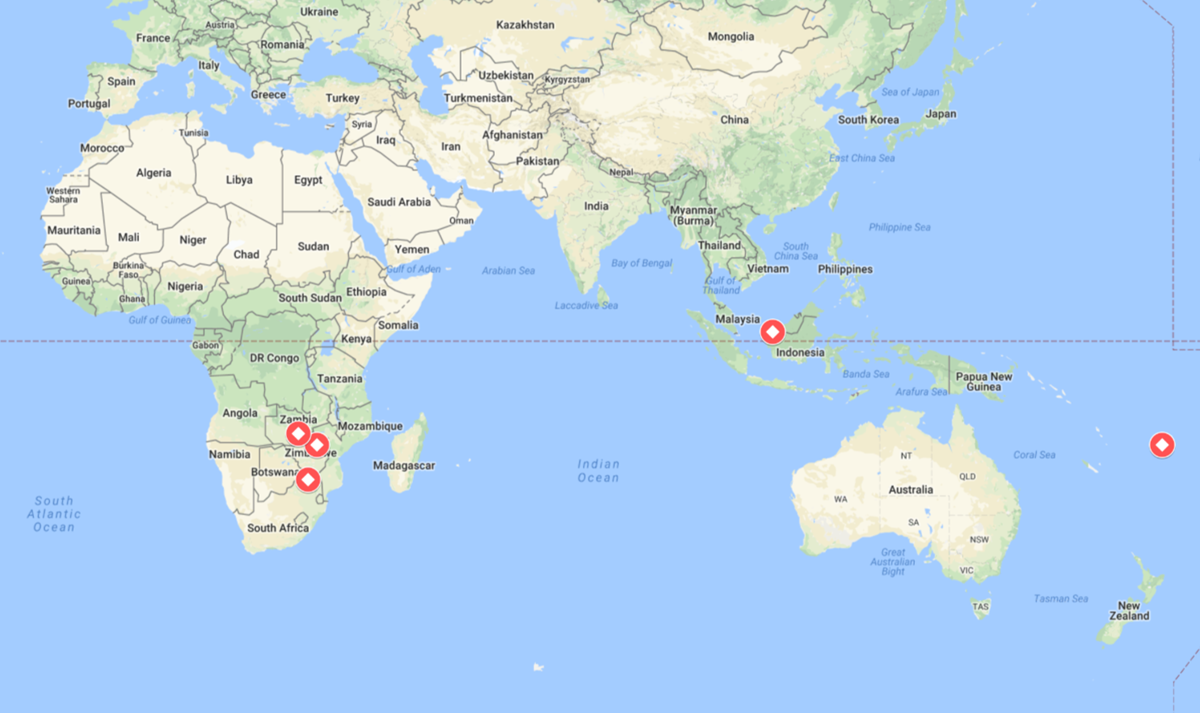 In the first week of 2018, more than 200 cases of typhoid were detected in Harare, Zimbabwe, with more cases expected to emerge. This marks a resurgence of typhoid in Harare, which recorded its last major outbreak in October 2017. Health officials believe that Harare's water crisis is the main contributor to the city's ongoing struggles with typhoid.
Mazabuka district in southern Zambia has recorded over 55 suspected cases of typhoid. Health officials have called on the general public to stay alert and encouraged preventative measures including safe hygiene practices. Mazabuka is near the border with Zimbabwe, which has struggled with typhoid throughout the year.
In Limpopo, South Africa, 60 people were hospitalized after drinking from a stream that tested positive for typhoid bacteria. More research is being conducted into the suspected typhoid outbreak.
Nine cases of typhoid have been reported in Sarawak, Malaysia. Preliminary investigations found that the water supply system had not been fully functional, possibly contributing to the outbreak.
New cases of typhoid are being reported in Fiji. In November, the Ministry of Health and Medical Services recorded a total of 41 typhoid cases in Macuata. January saw an additional 7 confirmed cases in Savusavu. The Ministry of Health is continuing to closely monitor typhoid cases.