Since 2016, Dr. James Meiring (left)—a medical doctor specializing in infectious diseases and currently pursuing a PhD in typhoid epidemiology with the University of Oxford and Malawi-Liverpool Welcome Trust (MLW)—has been conducting research on typhoid in Malawi. Typhoid, a serious and sometimes fatal bacterial illness spread through contaminated food and water, is endemic to Malawi, with more than 16,000 cases estimated every year primarily affecting children under 5 years of age. Over the years, Dr. Meiring has seen the impact of increasing rates of drug resistance in Malawi, particularly on the growing burden of typhoid. "There was an increase in the number of typhoid episodes in Malawi around 2010 due to a new strain which was resistant to common antibiotics available in Malawi health centers," said Dr. Meiring.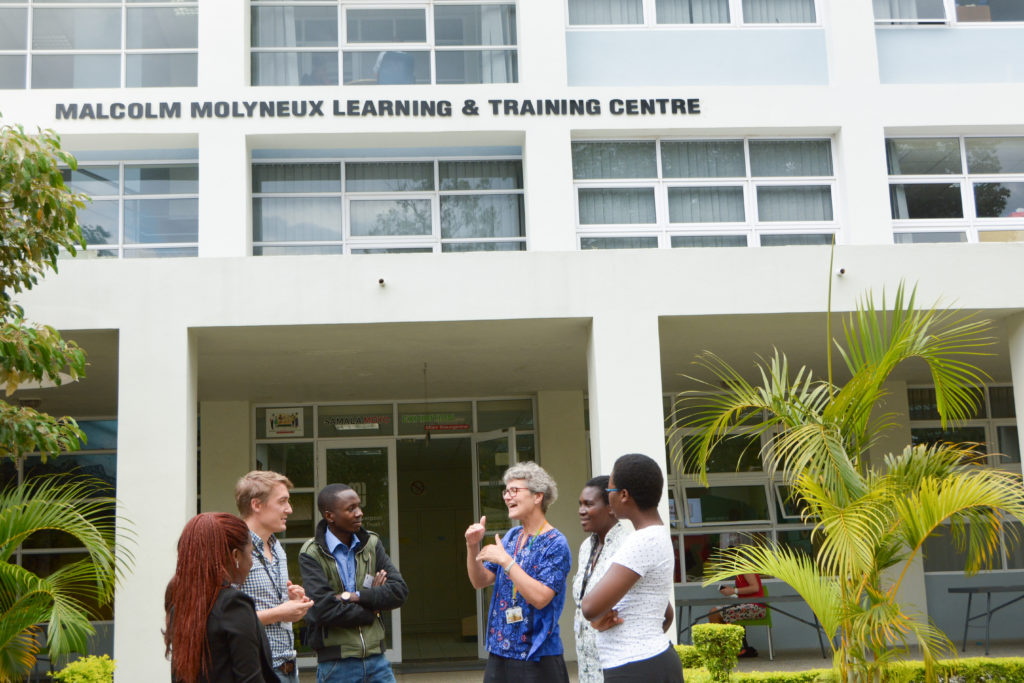 This new drug-resistant strain yielded troubling results. At Queen Elizabeth Central hospital, where there had previously been less than 10 typhoid cases annually, cases skyrocketed to almost 1,000 cases per year for about three years. Dr. Meiring attributed this steep increase to antimicrobial resistance, the result of inappropriately prescribing antibiotics for conditions that don't require them. The erroneous prescription of antibiotics can be accredited to the misdiagnoses of other febrile illnesses with similar symptoms to typhoid, such as malaria, influenza, and pneumonia. In these cases, where accurate and effective diagnostics are not available, antibiotics can often be prescribed impractically to children with high fevers, even when a clinician doesn't know what disease is present.
Dr. Meiring predicts that if Malawi's health professionals continue to use antibiotics unsuitably, the country's typhoid bacteria will only worsen in terms of its antimicrobial resistance profile. This, he said, would be a substantial burden on Malawi's health sector, which is already addressing a sizable list of prevalent health crises. "We are working in a country where the health budget is stretched and there are lots of competing demands.  It's a country with a high burden of HIV, tuberculosis, and malaria, so typhoid fever is just another condition which causes big problems."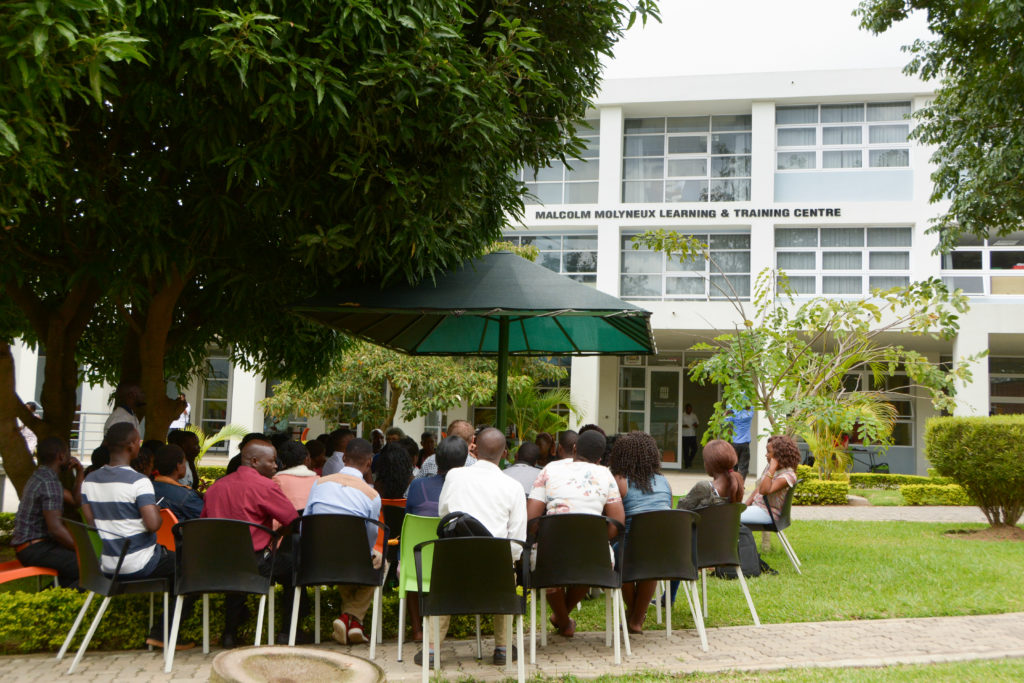 Fortunately, there is now a World Health Organization (WHO)-prequalified typhoid conjugate vaccine (TCV) available for introduction with support from Gavi, the Vaccine Alliance, which Dr. Meiring believes will be effective after promising results in Asia. But policy- and decision-makers won't just have to rely on data from other regions; soon TCV safety and efficacy data from Malawi will be available, after Malawi became the first country in Africa to conduct TCV studies in February 2018.
"If the vaccine works in Malawi and the country adopts it and introduces it into child immunization programs, then typhoid will become a disease that's controllable and of the past," explained Dr. Meiring. While WHO already recommends TCV introduction in all typhoid-endemic countries, this additional evidence will help to inform and support ongoing decisions about TCV vaccination in other low-and middle-income countries.
Photos and reporting courtesy of ©Sabin Vaccine Institute/Thoko Chikondi. This post is part of Stories of Typhoid, a series sharing the impact of typhoid on families and communities in endemic countries.