Stories of Typhoid: Meet Gul Rahim
In the most powerful and moving Story of Typhoid yet, 15-year-old Gul Rahim tells us in his own words how his dreams and hopes for the future were irreparably damaged by a serious battle with typhoid. Read his story.
Featured
The Coalition against Typhoid is proud to announce that Dr. Samir Saha, the chair of our steering committee, is the distinguished recipient of the American Society of Microbiology's 2017 Award for Research in Clinical Microbiology. This award recognizes a clinical microbiologist for outstanding lifetime achievements that have led to or formed the foundation for important applications in clinical microbiology. Dr. Saha is the first researcher based in a low-income country to win this prestigious award. We at the Coalition against Typhoid are honored to have Dr. Saha on our steering committee helping to guide our strategy, outreach and activities.
From the Blog
New Findings for Typhoid Fever in Africa – The results of the Typhoid Surveillance in Africa Project, a first-of-its-kind study, shed light on the true burden of typhoid and multi-drug resistance in Africa
From Evidence to Action: Typhoid Experts Exchange Data, Strategies During Biannual Conference – More than 300 researchers from 45 countries gathered in Kampala, Uganda in early April for the 10th International Conference on Typhoid and Other Invasive Salmonelloses. Hosted by the Sabin Vaccine Institute's Coalition against Typhoid, the three-day conference – the world's only such meeting devoted to the diseases – centered on the theme "From Evidence to Action" as attendees reviewed crucial developments to reduce the global burden of these diseases
Typhoid Watch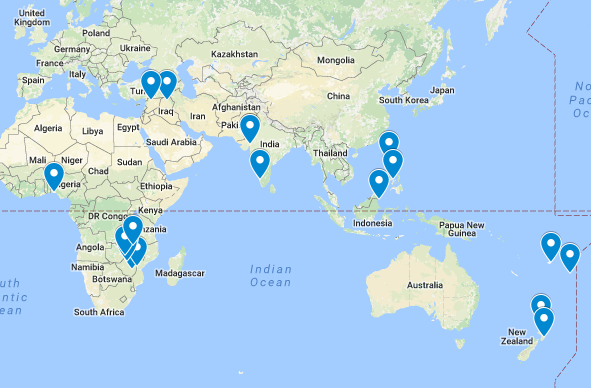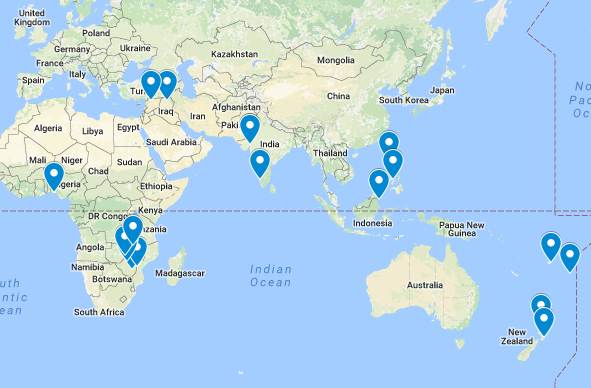 Antimicrobial Resistance
Kenya – Typhoid researcher Sam Kariuki warns that H58, a deadly typhoid strain circulating widely in East Africa, is now resistant to 60 percent of locally available antibiotics
India – Widespread use of over-the-counter antibiotics are increasing drug resistance in typhoid, making the disease harder to treat
World Health Organization – Antimicrobial resistance is a global health challenge on the rise in every region of the world, and an epidemic of multidrug-resistant typhoid has been rolling across parts of Africa and Asia
Publications
Antibiotic Resistance
Antimicrobial resistance of Salmonella enterica serovars Typhi and Paratyphi isolates from a general hospital in Karawaci, Tangerang, Indonesia: A five-year review – International Journal of Microbiology
Genotypic and phenotypic characterization of multidrug resistant Salmonella Typhimurium and Salmonella Kentucky strains recovered from chicken carcasses – PLOS One
The impact of migration and antimicrobial resistance on the transmission dynamics of typhoid fever in Kathmandu, Nepal: A mathematical modelling study – PLoS Neglected Tropical Diseases
Complications and Case Studies
Diagnostics
Performance of TUBEX® TF in the diagnosis of enteric fever in private tertiary care Hospital Peshawar, Pakistan – The Journal of Pakistan Medical Association
Reproducible diagnostic metabolites in plasma from typhoid fever patients in Asia and Africa – eLife
Epidemiology
Host Susceptibility
Challenge of humans with wild-type Salmonella enterica serovar Typhi elicits changes in the activation and homing characteristics of mucosal-associated invariant T cells – Frontiers in Immunology
Vaccines