Disease surveillance studies are an important tool for determining the burden of a disease. By knowing how many people are impacted by a disease—and just as importantly, knowing where and at what age people are most effected—decision-makers can create informed and targeted health policy.
While the importance of surveillance projects is clear, conducting an effective surveillance project is more complicated. A strong surveillance project involves buy-in from a range of partners, from funders and global implementers to local doctors, microbiologists, and research assistants. As part of the Sabin Vaccine Institute, I am fortunate to work with partners all across the spectrum, as I did earlier this month in Nepal. While there, I observed the inner workings of Sabin's Surveillance for Enteric Fever in Asia Project (SEAP), an effort focused on establishing the burden of typhoid and paratyphoid in three South Asian countries: Bangladesh, Pakistan, and Nepal.
Several of SEAP's partners and funders joined Sabin staff on this site visit, including representatives from the Bill & Melinda Gates Foundation and the World Health Organization (WHO). The Gates Foundation—the funder of SEAP—was instrumental in the design of this complex project and continues to provide vital technical support as the project is implemented. WHO has already utilized SEAP data for decision-making, including their recent recommendation for the newly prequalified typhoid conjugate vaccine (TCV) to be given to infants and children over six months of age in typhoid-endemic countries.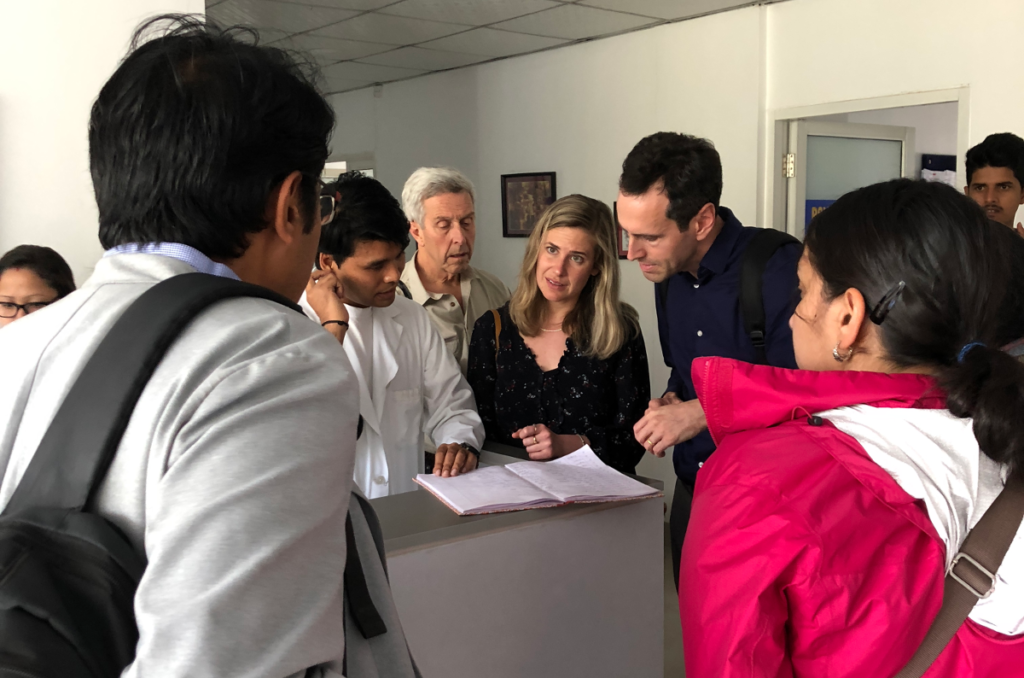 We began our visit to see SEAP in action at Dhulikhel Hospital, a health center about an hour outside of Kathmandu, Nepal's capital. Here we saw multiple doctors and SEAP research assistants present in the emergency room and outpatient clinics to identify any patients reporting to the hospital with more than three days of fever—the project's inclusion criteria. Research assistants also regularly visit the hospital's inpatient wards and surgical units checking for patients they suspect have typhoid based on their symptoms. When SEAP research assistants are not present in a ward, they carefully review the hospital's intake forms to make sure a potential typhoid patient wasn't missed.
Once an eligible patient is identified, a research assistant informs the patient, and if appropriate, his or her caregiver, of the requirements to participate in the study, including the need to draw blood for culture. Blood culture tests are the best way to confirm a typhoid diagnosis, but laboratory resources for testing blood samples can be scarce. In low-resource countries such as Nepal, blood cultures are expensive and require equipment that is not always available. Additionally, there is a tendency for doctors to diagnose typhoid symptomatically so blood cultures are not commonly recommended for patients.
At Dhulikhel Hospital, however, SEAP researchers have worked during the last two years to disseminate information about typhoid to doctors and encourage them to recommend the blood culture test to patients with a fever for more than three days. Since this means an increased burden on laboratory services, SEAP has supported the capacity growth of Dhulikhel's microbiology lab so it can handle the increased number of blood culture tests that come with the project. With more resources for blood culture testing, more and more typhoid patients can receive the diagnosis they require for proper treatment, and SEAP investigators obtain data on how prevalent typhoid is in the community. These data inform government decision-making for typhoid prevention and control.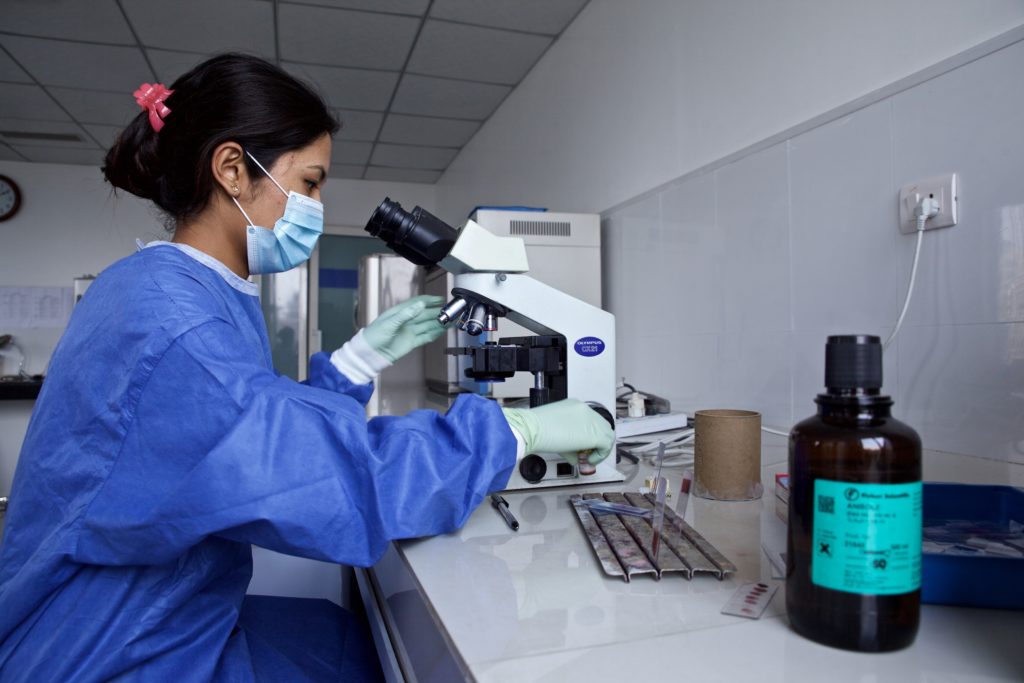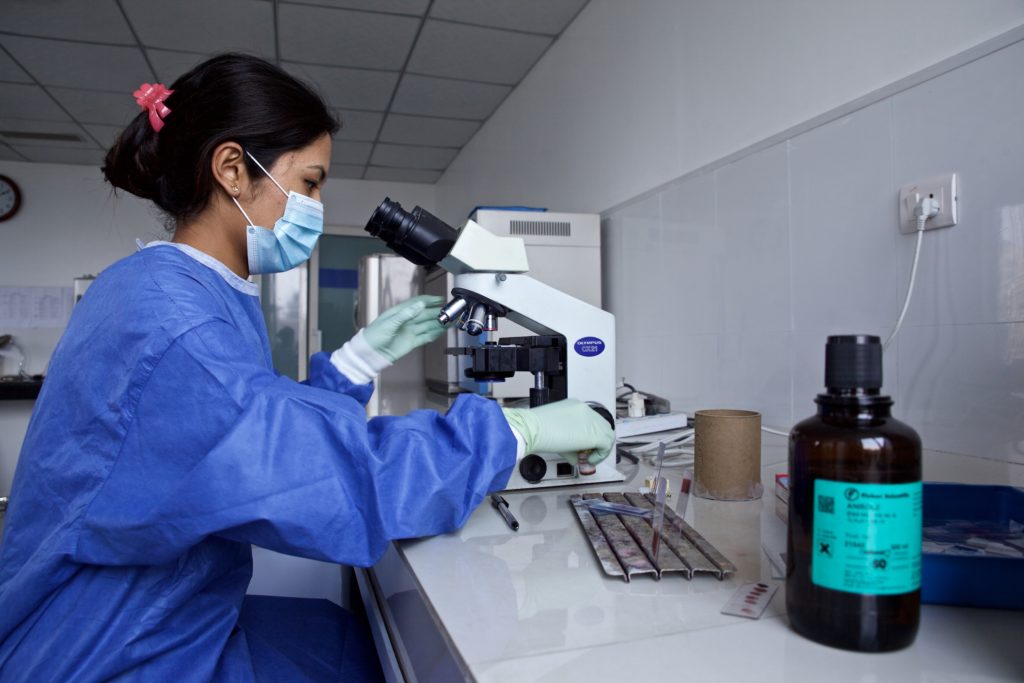 SEAP is going beyond data collection on only the burden of typhoid. The project is also collecting data on the current trends of antimicrobial resistance and the cost of typhoid and paratyphoid on families, communities, and a country's healthcare system. All of this information—and all of these partners—are vital when it comes to country decision-making for the introduction of new interventions, including the TCV, and making sure it reaches those who need it most.