Meet Yogendra.  "I started my life with 100 rupees," says the 41-year-old resident of Banepa, Nepal. An orphan, Yogendra worked hard his whole life to achieve success. "I had nothing when I came to Banepa. I was a street child," he recalls.
But, Yogendra worked and studied, eventually meeting his wife Parvati and earning a bachelor's degree in sociology. He was able to build a stable life for himself and his family. Once an orphan, his bustling home now has seven people under one roof; himself, Parvati, three healthy daughters, and a woman and child they had taken in after they had been abandoned by her husband. Yogendra supports them all by running a momo (dumpling) shop, and was even recently able to start building a new floor on their house to keep up with the growing family.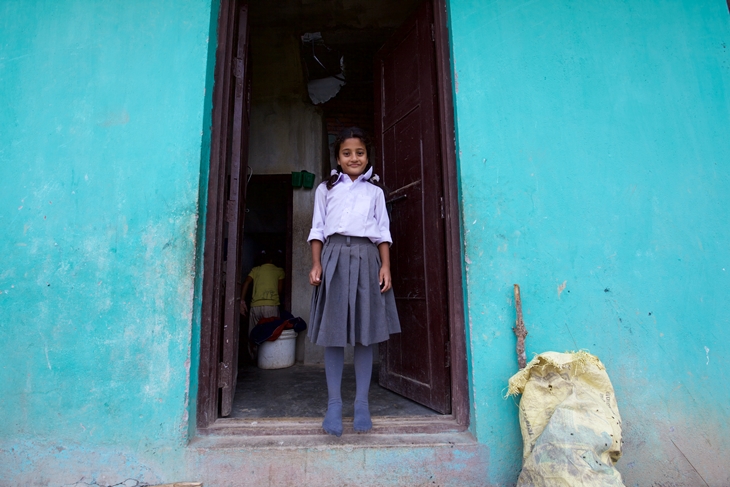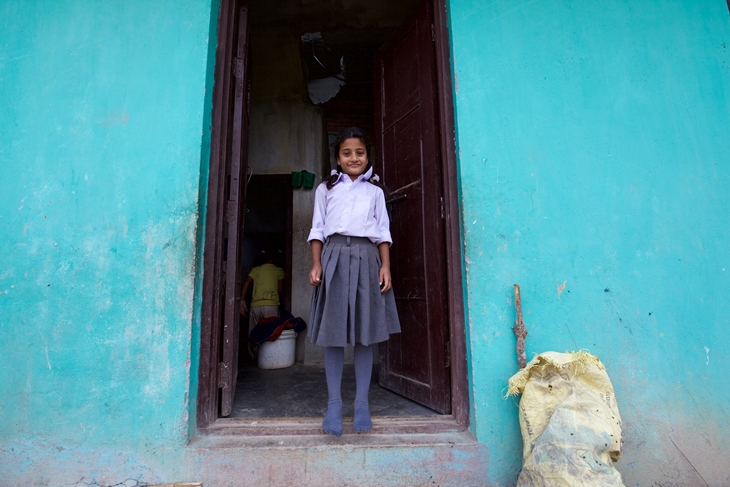 The fever brought all of that to a crashing halt. For over a week Yogendra suffered from high fever, weakness, and nausea. On the fifth day, they bought Paracetamol, a common pain reliever and fever reducer, from the local pharmacy. But Yogendra only grew worse, and on the eighth day of his sickness, Parvati rushed him to Dhulikhel Hospital in a taxi, a major expense for their family.
Very weak and with Rose Spots, a rash characteristic of typhoid, Yogendra went first to the emergency room. "But they sent us to the outpatient department," says Parvati. "It [The hospital] is too big; we had to move the sick man around a lot for several tests." One of those tests confirmed that the sickness that had been ailing Yogendra for over a week was typhoid fever, and he was admitted for treatment.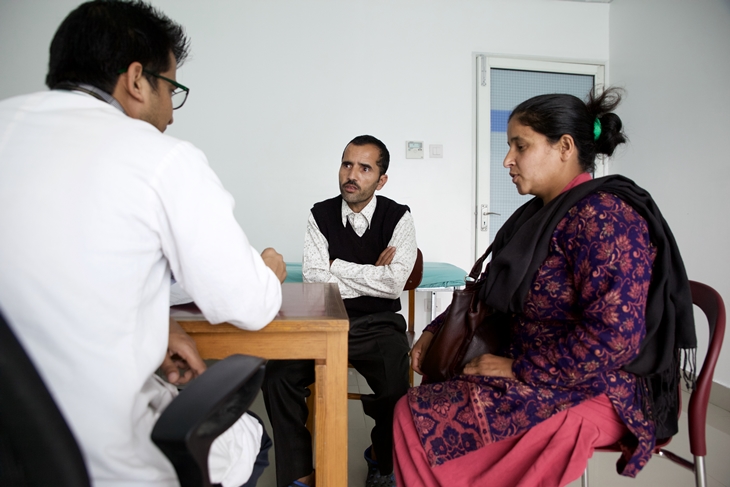 This was not Yogendra's first bout of typhoid. He first contracted the disease, highly endemic in Nepal, at the age of 17. Typhoid is transmitted through contaminated food and water; Yogendra might have gotten it anywhere. Studies have shown that Nepali municipal water sources—the water that people use for drinking and bathing—are contaminated with the bacteria that causes typhoid.
"We don't use a filter or boil our drinking water," says Yogendra. "We drink directly from the tap. We also don't have a habit of washing hands with soap. But now, after falling ill, doctors have made us aware of better hygiene and sanitation practices."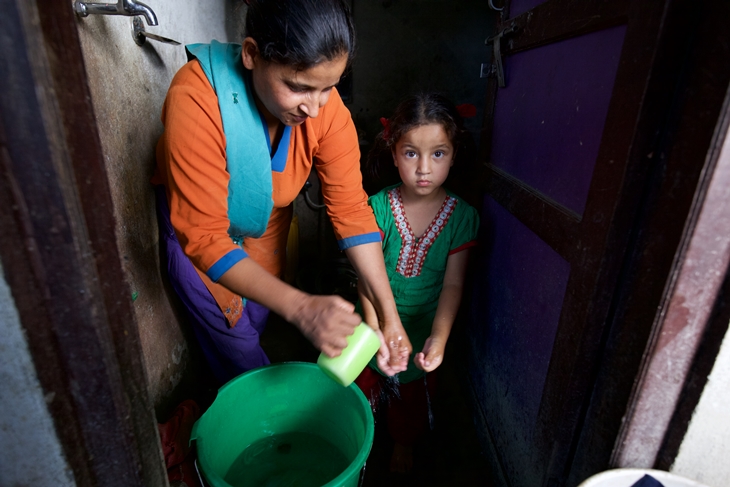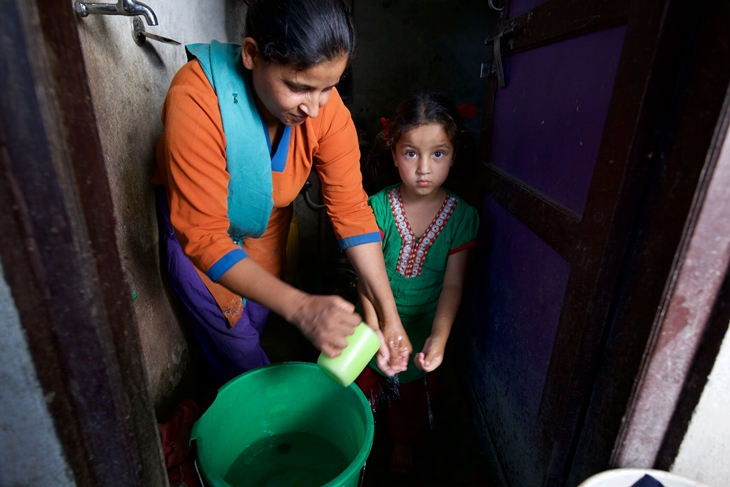 Preventing the disease takes a combination of improved water and sanitation infrastructure and vaccines, yet the typhoid vaccine currently available is out of reach of most Nepalis due to the cost. It could almost certainly have saved Yogendra and his family from their suffering.
Yogendra faces a long road to recovery, and his momo shop remains closed. As a food handler, he is at high risk of contaminating his momos and transmitting typhoid to customers. Yet he swears to take precautions to prevent him and his family from contracting typhoid again. There is hope on the horizon; a new typhoid conjugate vaccine is in development, and could be available to those most at risk—including Yogendra's family—by late 2017. Until then, they'll make do with soapy water.
Reporting and photos by Mithila Jariwala. This post is part of Stories of Typhoid, a series sharing the impact of typhoid on families in endemic countries.