In this issue:
Celebrating typhoid vaccine heroes this World Immunization Week
Reflecting on the Typhoid 2019 conference
New typhoid disease burden estimates
Impact of a typhoid conjugate vaccine (THECA): Studies in Ghana and the Democratic Republic of the Congo
Vi-DT typhoid conjugate vaccine moving into Phase 3 study
Outbreak reports
Scientific publications
Blogs
Celebrating typhoid vaccine heroes this World Immunization Week
Have you heard? Vaccines work!
Today is the last day of World Immunization Week 2019, held from April 24-30. Last week also marked African Vaccination Week, observed from April 22-28, to unite the African region for improved immunization systems and services. Both observances shared the theme of "Protected Together: Vaccines Work!" to promote the use of vaccines to protect people of all ages against disease.
To celebrate, Take on Typhoid has been highlighting vaccine heroes who work tirelessly to protect families from typhoid. By advancing innovation and implementing typhoid vaccination and surveillance programs in countries and communities around the world, these heroes are on the frontlines of the fight to take on typhoid. Follow us @PreventTyphoid and join the global conversation on social media using #VaccinesWork to recognize the vaccine heroes in your communities!
Reflecting on the Typhoid 2019 conference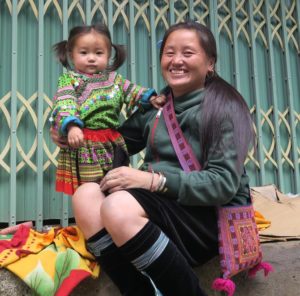 The Coalition against Typhoid was thrilled to host more than 400 attendees for in-depth discussions focused on typhoid, paratyphoid, and invasive non-typhoidal salmonella (iNTS) disease at the 11th International Conference on Typhoid and Other Invasive Salmonelloses in Hanoi, Vietnam, from March 26-28. Reflecting the surge of interest in enteric fever, the conference showcased more data than ever before. Along with presentations from seasoned experts in the field, we were pleased to note that a great many presentations were delivered by young researchers and practitioners at the local level―many of whom were presenting at a scientific conference for the first time. Key themes across presentations included the threat of drug resistance, the potential for broader use of typhoid conjugate vaccines (TCVs), the need for better integration with water and sanitation experts, and the push for new tools including low-cost diagnostics and vaccines that protect against iNTS disease and paratyphoid. Conference presentations are now available online. As a community, it is now up to us to harness the energy and excitement, palpable at the meeting, to accelerate enteric fever control and prevention at the community level.
New typhoid disease burden estimates
Earlier this year, the Institute for Health Metrics and Evaluation published their latest disease burden modeling estimates from the Global Burden of Disease study, which examines causes of illness and death around the world and tracks the changes in these estimates over time. Despite progress in typhoid control, the GBD study estimates nearly 11 million cases and more than 116,000 deaths occurred in 2017 due to typhoid, with children younger than 15 years old bearing a disproportionate share of the burden. Typhoid remains a serious public health challenge in many parts of the world and continues to impact the health and economic wellbeing of families in many low- and middle-income countries where typhoid is still endemic. As work continues to fill remaining typhoid burden data gaps, these estimates reaffirm that typhoid remains a major cause of disability and economic loss and that we should utilize available tools for typhoid prevention and control, including the introduction of TCVs into routine immunization programs.
Impact of a typhoid conjugate vaccine (THECA): Studies in Ghana and the Democratic Republic of the Congo
The International Vaccine Institute (IVI) received grants to assess the effectiveness of Typbar- TCV® in Ghana and the Democratic Republic of the Congo (DRC) and support TCV introduction in early adopter countries in Africa. The study in Ghana aims to understand both the direct benefit of TCV in those vaccinated, as well as benefits to others in the community through reduced transmission of the disease.  In DRC, IVI will conduct a mass vaccination campaign and vaccine effectiveness study to measure total and overall vaccine effects, to include herd immunity and population-level effects.
Demonstrating impact of new vaccines in endemic populations is critical and THECA will provide additional efficacy, effectiveness, and impact data from sub-Saharan Africa. Together, the data from THECA and TyVAC will result in a large, robust database to provide additional evidence on TCVs to aide decision-makers about TCV introduction. In addition to the clinical studies, THECA will conduct a cost-of-illness, cost-effectiveness, and budget impact analysis.
Vi-DT typhoid conjugate vaccine moving into Phase 3 study
IVI recently announced new funding to support the late-stage development of a TCV candidate manufactured by SK bioscience. This vaccine candidate could contribute to global efforts to reduce typhoid illness and deaths among children in low- and middle-income countries.
Outbreak reports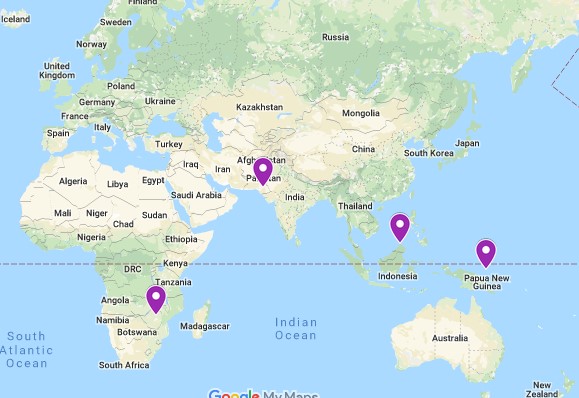 The first ever vaccination campaign in sub-Saharan Africa against typhoid took place in nine high-density Harare, Zimbabwe, suburbs from February 25 to March 4. The Government of Zimbabwe, through the Ministry of Health and Child Care, and in collaboration with the World Health Organization, Gavi, and other partners, vaccinated 318,439 people, mostly children and adolescents, during the eight-day campaign.
An outbreak of typhoid has struck refugees detained by Australia on Papua New Guinea's Manus Island. Suspected cases of the illness are affecting men in all three refugee detention centers on the island. Food given to the men in the three camps was prepared in different kitchens but all were supplied with water from the same river. It is estimated that between 15 and 20 men were symptomatic.
The El Salvadorian Ministry of Health is reporting increases in typhoid this year to date as compared to the same period in 2018. 517 cases have been reported in 2019, compared with 313 at this point in 2018, an increase of 65 percent.