General fact sheets
These fact sheets give general information about typhoid, the global burden of disease, and typhoid conjugate vaccines.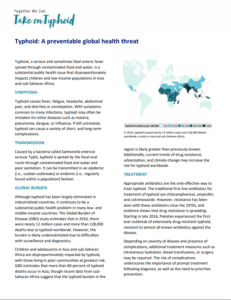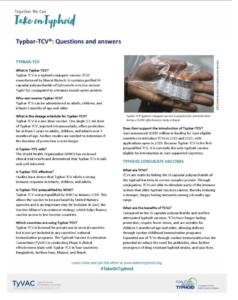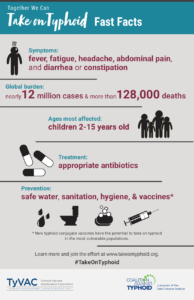 Country-specific fact sheets
These country-specific fact sheets outline the burden of typhoid and the potential benefits of new typhoid conjugate vaccines in each country. They are designed to be used by anyone interested in advocating for typhoid control and prevention in their country.
The typhoid disease burden estimates are provided by the Global Burden of Disease study, a comprehensive worldwide observational epidemiological study.